Number of Handles:
Single Handle
Transport Package:
Carton, Pallet
| | |
| --- | --- |
| Product Name: | Shattaf-S1 |
| Material: | ABS |
| Design principle: | Silica gel water (convenience and safety) |
| Surface: | Chrome |
| Function: | Single |
Advantages:
Silica gel water outlet, environmental protection and cleaning more convenient, non-toxic, can be gently wave.
Hardware surface processing subdivision can be divided into:Metal painting processing, electroplating, surface polishing processing, metal corrosion processing, etc.
Hardware parts surface processing:
1, paint processing:Hardware factory in the production of large pieces of metal products are used when the paint processing, through the paint processing to avoid rusting hardware, such as:Daily necessities, electrical enclosures, handicrafts, etc.
2, electroplating:Electroplating is the most common metal processing of a processing technology, through the modern technology of the surface plating hardware to ensure that products do not occur under long-term use of mildew, embroidery, electroplating common:Screws, stamping parts, Cell pieces, car parts, small jewelry, etc.,
3, the surface polishing:Surface polishing generally used in daily necessities, through the surface of the metal products, such as burr processing:For example:We produce a comb, comb is made by pressing the hardware, then the punch out of the comb corner Is very sharp, we will have to polish the sharp part of the corner will be cast into a smooth face, so that in the course of the use will not cause harm to the human body.
Turning the outer surface of the metal processing is the basic method of processing the outer surface, the equipment used is a lathe.In the general machinery factory, lathes accounted for about 40% of the total number of machine tools.Turning is the main method of roughing and semi-finishing the outer surface of various materials, but also the final finishing method of various materials which should not be ground.
Single-piece small batch production, turning the general surface in the ordinary lathe.Large-scale production, the widespread use of multi-blade semi-automatic lathes or automatic lathes.Large-scale disk parts should be processed on a vertical lathe.Large long shafts are to be machined on heavy horizontal lathes.
Turning cylindrical surface features are:
1, the tool is simple, manufacturing, grinding and easy to install;
2, the cutting process is smooth, small fluctuations in cutting force, is conducive to the use of high cutting speed and improve productivity;
3, the machine is universal, and can be processed in a clamping in the cylindrical, face, bore, thread and chamfer.The accuracy of the mutual location between the surface is easy to guarantee;
4, suitable for non-ferrous metal parts of the finishing.
FAQ:
Thank you very much for your interest in EM TRADING products and EM TRADING Company,
Below are few questions you may want answers.
1.Can IÂ visit EM TRADING factory?Can your factory arrange transportation for me?
My dear, it is a great honor to invite you to visit KINGJOY factory.Our company is based on wuxi, Jinagsu province, We can arrange our driver to pick you up from your hotel when you arrived in Jiangsu City
2.Can your factory print our brand on the product?
Our factory can laser print customer's logo on the product with the permission from customers.
Customers need to provide us a logo usage authorization letter to allow us to print customer's logo on the products.
3.Is your factory able to design our own package and help us in market planning?
EMTRADING is willing to help our customers to design their package box with their own logo.
We have a design team and a marketing plan design Team to service our customers for this.
4.Does your factory have the design and development capabilities, we need the customized products?
The staffs in our R&D department are well experienced in the faucet industry, with more than 5 to 10 years experience.Every year, we will launch 2 to 3 new series to keep out customers in a competitivestage.
We can make customized products especially for you;Please kindly contact us for more details.
5.Can your factory produce the low-lead faucet?
More than 80 product models applied cUPC certification in 2014.The content of the lead in our cUPC approval products         is<0.25%.
We also can produce the low-lead faucet according to your requirement of lead content.
6.What the product certification does your factory have?And the certifications for which country?
We have cUPC certification for USA and Canada, ACS certification for France, EN817 and EN1111for European countries.
7.How is your factory production capability?
EM factory has a Full production line including Gravity Casting Line, Machining Line, Polishing Line and Assembling line.We can manufacture products up to 80000 pcs per month.
8.How is your production management and quality control system?
EM develops process -Â oriented QMS to identify and meet needs of customer requirement and expectation in an effective and efficient manner to achieve competitive advantage.
All our product process follows up ISO9001:Income quality checking, in process quality checking, final product quality checking.The strict implementation of ISO9001 assures to provide error -Â free products to our customers.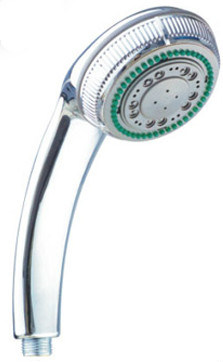 AGLEX Full Spectrum G 220W LED Grow Light applied with well-know brand, quality materials, ensuring they are with long lifespan and helping plants growing better and faster.
SUPERIOR CHIP TECHNOLOGY – Samsung LEDs are apllied to AGLEX G220 full spectrum LED Grow Light, more efficient and brighter than other LEDs. This results in our grow light being 20% more PAR and lumen than standard LED indoor grow light.
HIGHER YIELD - NEWEST Samsung LED technology and RELIABLE UL driver used, 2.8μmol/J, increase your yield 50% compared with other brand grow lights, 220W uniform PAR value at average 673umol at 18''height.




ENERGY EFFICIENT - Low power consumption but decent light output. Pay less bills. It saves up to 70% energy than other led plant grow lights.
REFLECTOR AND FANLESS DESIGN - G220w led grow lamp is designed with reflector, contributing to high intensity light and excellent performance. All casing is heat sink and Fanless design will make your growing life easy and quiet. NO ANY NOISE. Suitable for indoor plants growing.
WIDELY USED - Our full spectrum sunlike led grow light is perfect to use for all stages of plant growth, from raising plants from clone to budding without swapping lights. Whether you're growing tomatoes, vegetable, strawberry, pepper, microgreen or herb, AGLEX grow light covers you all stage growing needs and helps you get high yields. Perfect for your own indoor live plant gardening, shelves and tent growing.
Full Spectrum LED Grow Light, LED Grow Light for Vertical Farming. aglex g220, led grow light 200w
Shenzhen Ameri Technology Co., Ltd. , https://www.aglexz.com