Abstract Shenzhen Zhongtian Precision Tools Co., Ltd. (formerly Zhongtian Superhard, referred to as "Zhongtian Seiko") is one of the earliest companies engaged in the manufacture of superhard tools in China. The company was established in 1993 and is a returning student. Famous university professors and...
Shenzhen Zhongtian Precision Tools Co., Ltd. (formerly Zhongtian Superhard, referred to as "Zhongtian Seiko") is one of the earliest companies engaged in the manufacture of superhard tools. The company was established in 1993 and is a returning student. A private high-tech enterprise founded by a university professor and expert. Adhering to the tenet of "pursuing excellence and technology to serve the country", in the past 20 years, its products have included five series of polycrystalline diamond tools, cubic boron nitride tools, hard alloy (tungsten steel) tools, natural diamond tools and shield engineering tools.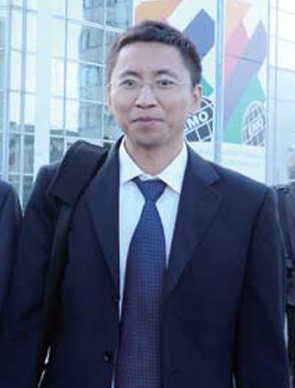 Zhongtian Jinggong General Manager helps understand Dr. Yu

Product performance improvement

When it comes to the performance guarantee of super-hard tools, it will naturally involve a series of factors such as tool raw materials, welding process and grinding equipment. Polycrystalline diamond tools (PCD) and cubic boron nitride tools (CBN) account for about 65% of Zhongtian Seiko products. According to Dr. Jie Yu, the largest part is the blade, followed by the rotary tool, such as reamer, drill bit, milling cutter and so on. In order to improve the stability of raw materials, about 95% of Zhongtian Seiko's products use COMPAX and BZN brand composite sheets from Diamond Innovations (formerly GE Superhard Division) and SYNDITE and AMBORITE brand composites from Element Six (formerly De Beers). sheet. Zhongtian Jinggong also invests tens of millions of yuan each year to introduce corresponding equipment, such as the British COBORN RG9 CNC grinding machine and the German VOLLMER QWD760 tool sharpening machine.

Zhongtian Jinggong constantly researches and innovates on how to further improve tool adaptability and reliability. Dr. Jie Yu believes that in the manufacturing process of superhard material tools, the process that directly affects the adaptability and reliability of the tool is welding, while the diamond tool brazing needs attention to wettability, bonding performance, residual stress and diamond corrosion. Four aspects. Due to the high chemical stability of diamonds, most manufacturers of superhard material tools currently use high frequency induction brazing. The main features of the induction brazing method are fast heating, high efficiency, local heating, and easy automation. According to the different protection methods during induction brazing, it can be divided into atmospheric induction brazing, protective gas induction brazing and vacuum induction brazing. At present, the company has done a lot of research in this area, and draws on the single crystal welding process, independently develops gas shielded welding equipment, and purchases a vacuum welding furnace, which has a greater improvement in the welding strength and quality of superhard tools.

Spirit of excellence

With the advancement of materials and processing technology, companies are required to have an excellent technical research and development team to meet the needs of market development. Perhaps the majority of members of the Zhongtian Seiko technical team come from the University of Science and Technology of China. Continuous innovation and attention to detail become their common temperament, and this temperament also infects every employee of Zhongtian.

According to Dr. Jie Yu, the company has applied for 21 patent technologies, and the invention category accounts for 1/3, and the new class 2/3 is used. The company adheres to rigor and meticulousness in formulating corporate standards. He said: "In general, automotive engine parts have to be designed according to different technical requirements due to different specifications and models, as well as special requirements in processing technology. For example, diamond reamer, in order to ensure its stability, we have determined nine to ten. The critical dimensions, in order to set the tolerance range requirements for these critical dimensions, need to be theoretically analyzed repeatedly, from practice to test, and collect the tolerance range data of the key dimensions of different outer diameter reamer to determine the standard. As long as the drawings are strictly tested , can guarantee stability problems."

It is this spirit of pursuing excellence that has enabled Zhongtian Seiko to accumulate rich experience in the research and development of automotive engine tools, and has won the recognition of customers with high-quality products and professional services. As a research and technology team, Zhongtian Jinggong has always carried out the idea of ​​pragmatism and innovation. The ultimate requirement for product precision is the best commitment to customers.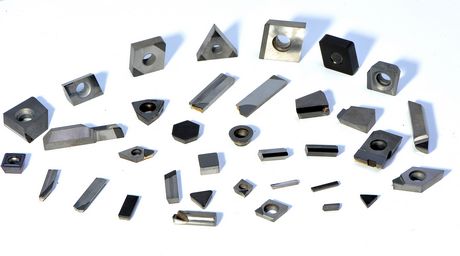 CBN blade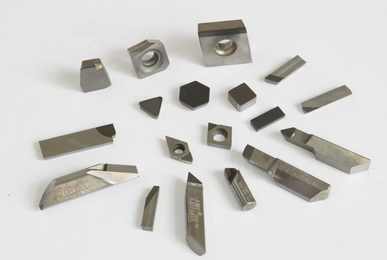 PCD blade

Famous smartphone manufacturer chooses Zhongtian

In Zhongtian Seiko's product business, single crystal diamond tools account for 10-20%, and its main demand is for OEMs such as smart phones and notebooks that use aluminum alloy materials. Single crystal diamond is used as a cutting tool and is mainly used in precision and ultra-precision machining applications where surface roughness, geometric accuracy and dimensional accuracy are required, especially for ultra-precision machining of certain non-ferrous metals or gold jewelry. in production.

The reason why the world famous smart phone manufacturers choose Zhongtian Seiko is that the tool performance of Zhongtian Seiko can meet the requirements of the company's industrial design. The company's quest for detail in industrial design has become one of the best-selling factors in its products worldwide. As can be seen from the promotional film of its products, the aluminum alloy shell requires a mirror effect that highlights the chamfer, called the diamond cutting process, and the single crystal cutter is the most suitable. Dr. Jie Yu said: "At about the end of 2011, the company learned about us through the Zhongtian Seiko single crystal supplier, and then conducted an inspection and signed an agreement."

Actively expand business

In 2011, Zhongtian Jinggong invested in the establishment of a Changde heavy-duty tool production base for the design, development and production of shield engineering tools and mining tools. Relying on the 20 years of precision superhard tool science and production experience and perfect sound quality assurance system, we develop and produce shield engineering tools that adapt to various geological conditions, and focus on several typical complex tunneling formations (such as soft under Tooling solutions are provided for hard formations, high wear formations, extremely hard rock formations, etc.). It is reported that Zhongtian Jinggong can provide a full set of tools and quality services for all kinds of shield machines produced by Herrenknecht, Lavert, Wilt, Robbins, Komatsu, Mitsubishi and other domestic and foreign shield machine manufacturers. At the end of 2011, Zhongtian Seiko carried out sample production and testing, and in 2012 won the qualification of China Railway Second Bureau. The shield engineering tools produced by Zhongtian Seiko not only meet the technical requirements, but also outperform similar foreign products.
Single blade hob

According to Dr. Jie Yu, in 2013, Zhongtian Seiko was preparing to go public. First of all, we must lay a solid foundation in production, ensure market share in the automotive industry, increase the development of two single crystal diamond and shield cutters, increase production capacity, and continue to maintain the "four special" service standards: dedicated, dedicated, and dedicated ,profession.

"Let every product become proud" is the tireless pursuit of Zhongtianjing workers.
Automatic Bollards can raise or lower on command in 3 to 5 seconds. The Automatic bollards we use are Pneumatic, Hydraulic, and Electronic Piston Drive Systems.
A Bollard is a sturdy, short, vertical post. Although it originally described a post on a ship or .... be lowered entirely below the road surface (generally using an electric or hydraulic mechanism) to enable traffic to pass, or raised to block traffic.
Automatic Bollards,Reflective Automatic Bollard,Stainless Steel Automatic Bollard,Automatic Pneumatic Steel Bollards
RS Security Co., Ltd. , http://www.rsteco.com