ID: zhongguolaobaowang

Comprehensive finishing: "Labor Protector" Editorial Department
1
The best gift for Valentine's Day is not a rose
# Breath Master #
Medical and food grade silicone materials,
Long-term human exposure is not allergic,
Super comfortable touch.
Couple models - stunning online ~ ~
"This is probably the most intimate Valentine's Day gift for 2017."
2
Jingzhou think of a bigger scale
# Breath Master #
It looks like a small valve, but it is extremely powerful. When we exhale, automatically open, so that exhaled gas, unimpeded discharge from the pores by the exhaust vent beneath the shell;
When we inhale, the exhalation valve is automatically closed, and the outside air is filtered through the chip before entering the mask for us to breathe.
According to professional testing, Breathing Master's filter effective filtering area up to 130cm2 The filtration efficiency is as high as 95% and the airtightness is as high as 99%. Such a powerful function can kill all dust, toxic particles, etc., and make our breathing more smooth.
"The master has a shot and the air is refreshed."
3
Breathing master debuted at "Frontier Family", stunning my breath
# Breath Master #
Phoenix Phoenix Games and Fenghuangwang jointly organized and Dongfeng Kia sponsored the Phoenix Festival Festival. Breathing Master became the highlight of the event, four domestic supermodels and two Russian foreign models.
The 20-minute T-Taiwan show, after the catwalk show, shocked the audience, editors, photographers, and breathing masters. The breathing master on stage T was simply beautiful. After the show,
The passers-by turned the powder and came to consult the site's master breathing staff. The popularity of WeChat microblogging was overwhelming.
After one year's operation of the Breathmaster team, the product has evolved from graphic design, product functionality, team fit, channel paving, fan group accumulation, and consumer-product interaction.
Mature and initial success. Breathing Master will continue to walk steadily, so that this professional is not oppressive anti-mite masks, benefit from thousands of consumers.

"Get ready to send your girlfriend, this is a romantic yet Valentine's Day gift. "
4
Don't know where to place the order and you've earned an event
# Breath Master #
The ideal love is "open the door, I'm out of the door," not "drink plenty of hot water"; the ideal love is that I am not with you, but the "breathing master" guards every breath for me;
Ideal love is not to be a rose, not a chocolate, as long as a good mask can make you excited and excited...
"You can support them, against them,
Praise them and belittle them
But you can't just ignore them.
Because they changed the world. "
Breath Master - 2017 new set sail!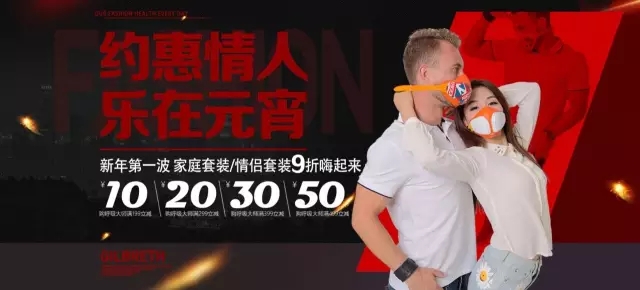 RICTRON Industrial Co., Ltd is a hight-tech OEM/ODM enterprise, we are specialized to produce the products such as fire smoke alarm, carbon monoxiede alarm, gas alarm, water alarm, smoke&co or gas&co combined alarms, and other products of R&D, manufactring and sales since 2008.
We continually strive to maintain our unwavering reputation through our exceptional product quality and customer service. We not only offer a complete line of superior quality products, but also work with our customers to develop new formulas and address the burgeoning market. So, we get so many goods response from our global customers. Welcome your exlusive customization of OEM and ODM, we will grow together and create brillant with you.

Gas Detector,Gas Sensor,Gas Leak Detector,Lpg Gas Leakage Detector
Rictron Industrial Co , https://www.szrictron.com