For the long-running hydraulic pump motor, the usual inspection and tracking is particularly important. The test items include the rotation sound of the bearing, vibration, temperature, and the state of the lubricant. Today, Dalan Motor's small series summarizes the 9 bearings that are about to fail. Typical symptoms and countermeasures for everyone to learn.
(1) Dirt, foreign matter, sand or other contaminants enter the tank.
Countermeasure: Clean the bearing housing and replace it with a new one.
(2) Water, acid, paint or other corrosive substances enter the bearing housing.
Countermeasure: Install a protective dust cover to improve the oil seal.
(3) The inner hole of the bearing housing is not round, twisted and deformed, and the supporting surface is not flat.
Countermeasures: Check the bearing housing, adjust the support surface, and adjust the gasket.
(4) The shaft diameter is small or the adapter sleeve is not locked.
Countermeasure: Detect the shaft diameter, select the appropriate amount, and re-lock the adapter sleeve.
(5) Unbalanced load, the box hole gap is large, and the outer ring slips in the box hole.
Countermeasure: Replace the bearing housing that meets the design required aperture.
(6) Two or more bearing couplings, resulting in axial deviation and angular deviation.
Countermeasure: Re-adjust the spacers so that the axes are coupled on the same line.
(7) Incorrect installation, directly hit the bearing with a hammer.
Countermeasure: Standardize the installation of bearings.
(8) The bearing clearance is too large.
Countermeasure: Adjust the bearing clearance.
(9) Equipment vibration.
Countermeasure: Find out the cause of the vibration and do the corresponding treatment.
----- Editor-in-Chief: Dalan Oil Pump Motor 02-Procurement Consultant
Copyright http: / (Dalan Motor) Reprint, please indicate the source
Http://news.chinawj.com.cn
A Geogrid is Geosynthetic Material used to reinforce soils and similar materials. Commonly used for soil reinforcement applications such as retaining walls, steepened slopes, bridge abutments, embankments, embankments over soft soils and waste containment, as well as subbases or subsoils below roads or structures. Soils pull apart under tension. Compared to soil, geogrids are strong in tension. This fact allows them to transfer forces to a larger area of soil than would otherwise be the case. Lianyi geogrid offers a number of geogrids to meet any specific requirements.
Application:

1,It can widely apply in the water conservation, the municipal administration,
2, The building,the transportation, the subway,the tunnel,
3, The environmental protection and so on.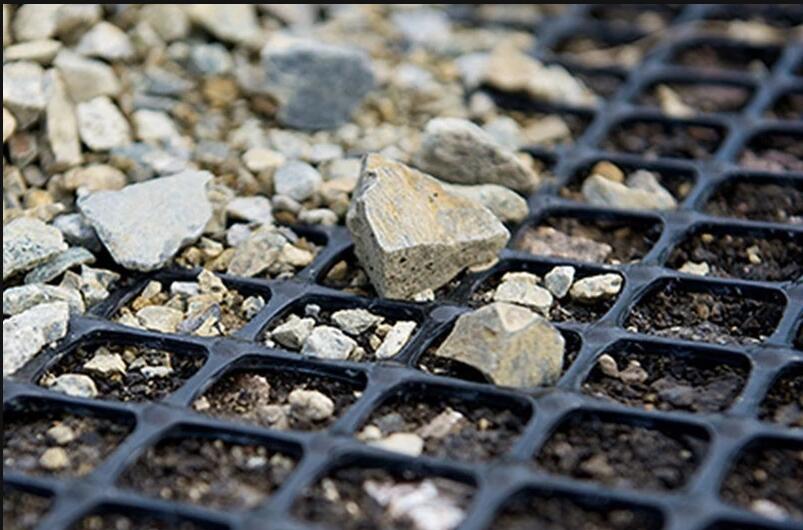 Funcations:
1, Improving bearing capacity of road foundation and prolong its service life.
2, Preventing road surface from subsiding and cracking.
3, Be convenient for construction, reducing cost and maintaining expense for the project.
4, Providing stability for slopes and avoid the losing of the water and soil.


Packing & Delivery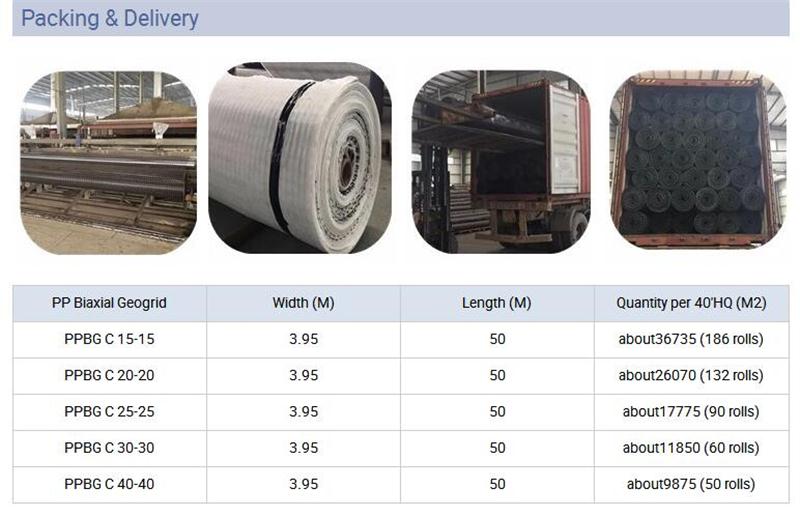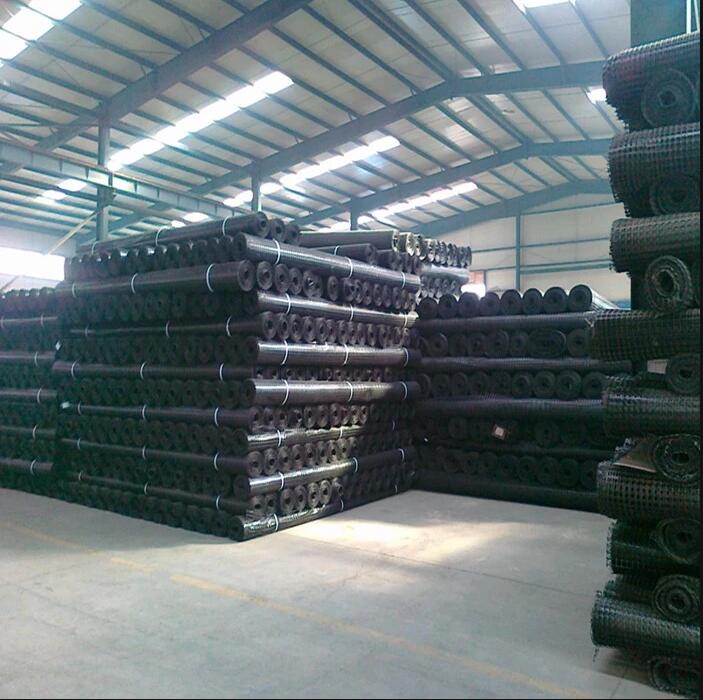 Geogrid Specifics:
TGSG

15-15

TGSG

20-20

TGSG

30-30

TGSG

40-40

TGSG

50-50

Ultimate tensile strength

Elongation at maximum load (%)

Tensile strength at 2 % elongation (kN/m)

7.5

10.5

14

18

5

7.5

10.5

14

18

Tensile strength at 5 % elongation (kN/m)

7

14

21

28

35

7

14

21

28

35

%
Geogrid
Uniaxial Geogrid,Plastic Bidirectional Tension Geogrid,Pe Biaxial Geogrid,Fiberglass Geogrid
Shandong Tianhai New Materials Engineering Co., Ltd , https://www.chinatinhy.com